Until quite recently if you asked anyone for three words they would associate with hostels you might get something like budget, backpacker and boring. Not necessarily a terrible description but perhaps not inspired enough to get travellers to start planning their next vacation.
Anyone who has been closely watching the marketplace over recent years though, will have noticed that large numbers of hostels have been emerging from this stereotype to become a whole new genre of accommodation often known as 'Boutique Hostels' or 'Poshtels'.
How They Stand out
Often, these hostels are owned by passionate, forward thinking individuals who wish to offer a bespoke accommodation experience to travellers (not tourists!) who are looking for something a little different. The whole experience often reflects the dreams and desires of the hotelier and may be eco driven, usually providing diverse social interaction and offering local tours that go above and beyond to ensure guests expectations are realised.
Characteristically these hostels are smaller than the average hotel, which allows them to have a far better location, for example an old property in a city's historic centre. This ability to adapt to space is an important factor when it comes to having a privileged location, since this is one of the most sought after amenities by current travellers. Added to this is the personalised attention and great service provided by a staff that are available to meet the requirements of a small number of hostellers.
What do They offer?
While most of these hostels will still have the usual shared bathrooms and dorms, many boast additional private rooms or even apartments, catering to all budgets and tastes. It's fair to say that although they will mostly appeal to younger backpackers, they aim to cater to travellers of all ages and backgrounds. Trending hostels such as these will usually have excellent wifi, storage lockers, free breakfast and some will have a pool or sauna. Facilities may also include bikes or other transportation so guests can tour the area.
Sirvoy is proud to assist the hundreds of hostels globally who use our PMS to run their business. We have take three of the best examples from our clients so you can see for yourself how these awesome trendsetters are changing the face of the hostel world.
1. The Lost And Found, Panama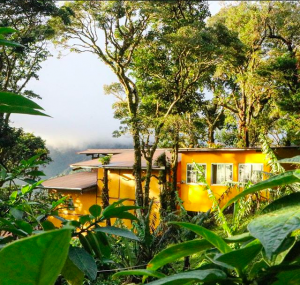 The jungle hostel in the clouds that is built on more than 30 acres of rain forest. This stunning hideaway is Panama's only hike in jungle retreat located in the cloud forests of the Chiriquí Province. Stunning views of Volcan Baru set the backdrop for this jungle lodge. 
2. Casaeloro, Nicaragua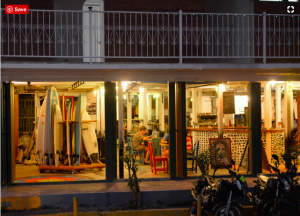 Casa Oro is the first eco-hostel in San Juan del Sur, part of the Círculo Initiative, a family of for purpose businesses in pursuit of regeneration.  Casa Oro offers a variety of budget-friendly accommodations designed with conscious backpackers in mind. The fabulous facilities and services include yoga, surf school, gym membership and even access to a pool and skatepark.
3. Earth Hostel, Japan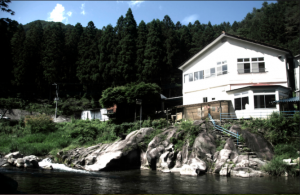 Set amongst 250 cherry trees and located right on the Black River, the Earth Hostel – the Riverhouse is all about providing adventure travel that will create for it's guests memories that will last a lifetime.  Snorkelling equipment is provided to facilitate the swimmers and snorkelers and a substantial amount of hiking trails and tours can be arranged to satisfy the most intrepid of explorers.